Just for Ladies
Ladies Night Out 2023 Season is Open for Registration!
*Please note all Ladies Night rounds are prepay online only*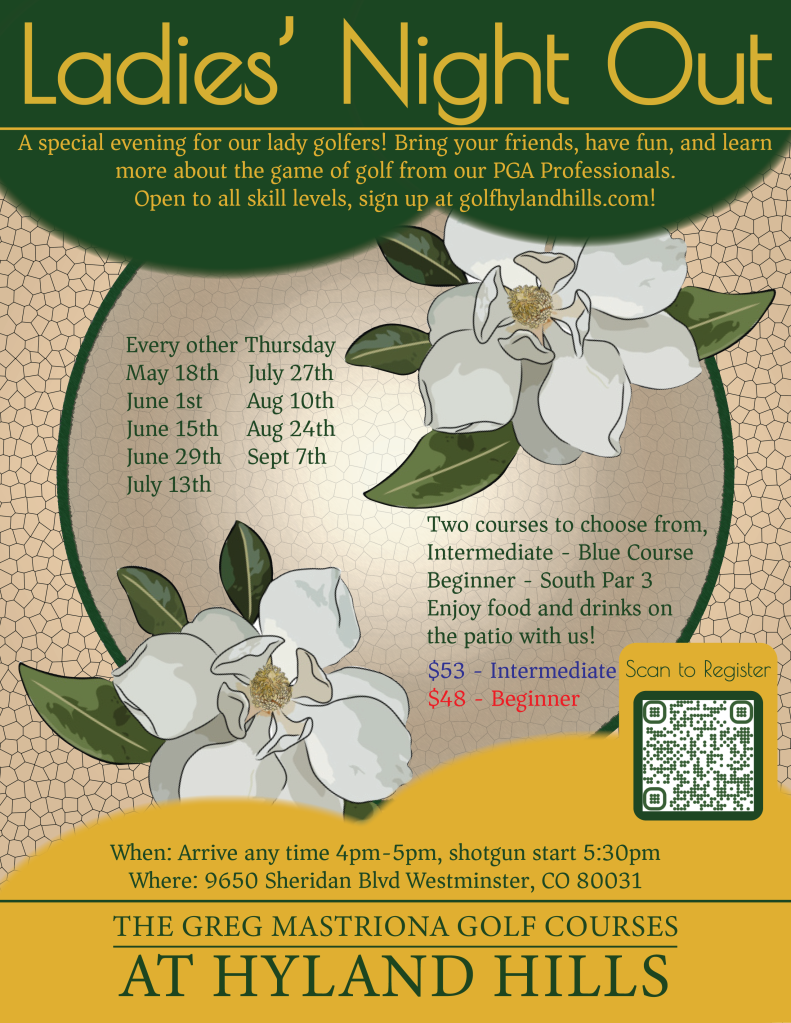 For ladies that regularly play in Ladies Night Out together we recommend registering as a team. This will assign your group a Team ID that will ensure that your group will always be paired together. For a guide on how to register click here.
To Register for Ladies Night Out Click Here: https://www.golfgenius.com/ggid/gkjdqn
If you have already registered and wish to sign up for a Ladies Night Out Round click here: https://hhgc-2023ladiesnightout.golfgenius.com
Intermediate – $53.00 +tax/fees – 72 max players
Beginner – $48.00 +tax/fees – 36 max players
All rounds are prepaid online only, and first come first served once a round for either the intermediate or beginner course reaches is maximum player count it will not accept any new sign ups for that round.
Did you know Hyland Hills has three Ladies Clubs on three different courses! All three clubs have the opportunity to play twice a week on Tuesdays and Thursdays. For more information and an application form please click on the links below.
Hyland Hills 18 Hole Ladies
Hyland Hills 9 Hole Ladies
Hyland Hills Par 3 Ladies
Contact jean.yarde@yahoo.com