Just for Ladies
Ladies Night Out is back for the 2023 season!
*Please note all Ladies Night reservations are prepay only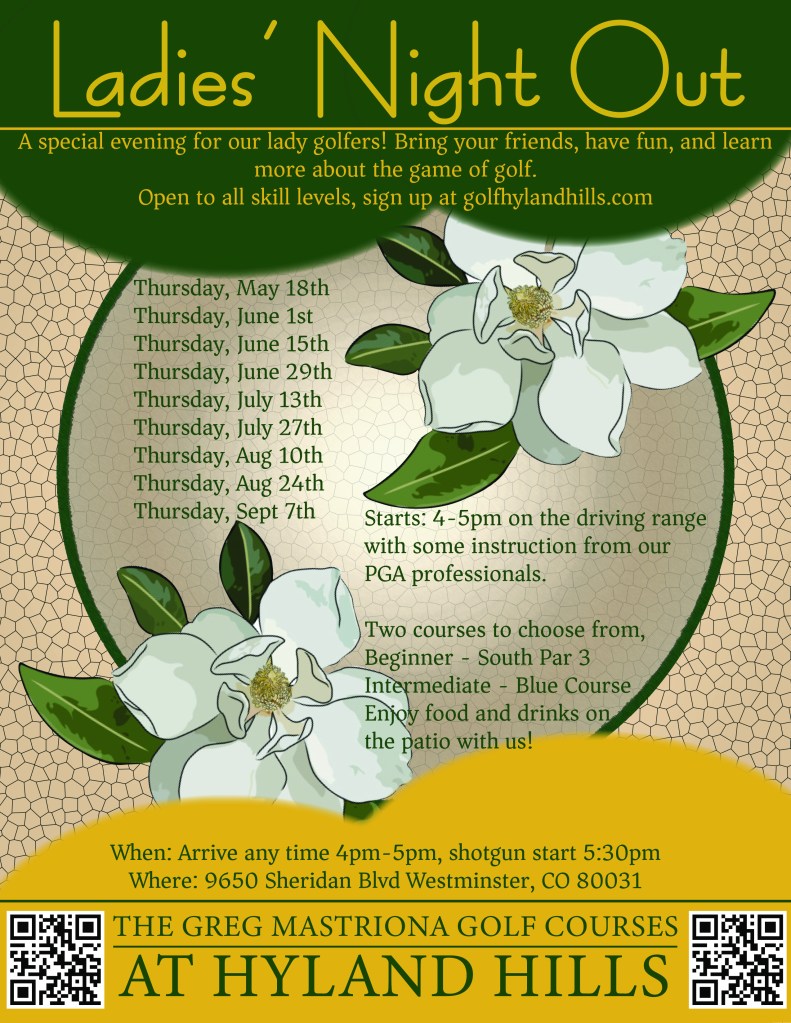 For more information on Ladies Night Out Click Here: https://hhgc-2023ladiesnightout.golfgenius.com
Intermediate – $53.00 +tax/fees
Beginner – $48.00 +tax/fees
Did you know Hyland Hills has three Ladies Clubs on three different courses! All three clubs have the opportunity to play twice a week on Tuesdays and Thursdays. For more information and an application form please click on the links below.
Hyland Hills 18 Hole Ladies
Hyland Hills 9 Hole Ladies
Hyland Hills Par 3 Ladies
Contact jean.yarde@yahoo.com